MBDA France customer on AirSupply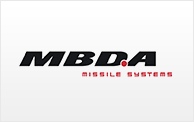 After first contacts end of 2012 at the subsidiaries level and first meetings at the MBDA France Top Management in Q1 2013, intensive discussions occurred throughout 2013.
We now are very pleased to formally confirm MBDA France in the BoostAeroSpace community as a customer on AirSupply. MBDA is now the first Customer for two BAS Services: AirCollab and AirSupply.
The commitment was made official in April 2014. MBDA has performed the kick-off as well as the first workshops with SupplyOn in Q2 2014. The project will continue in 2014 and early 2015 with an objective to migrate about 100 suppliers.