DAHER Aerospace customer on AirSupply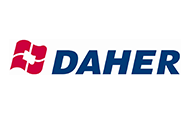 Following intensive and productive discussions in 2013, we are very pleased to announce that DAHER Aerospace is formally joining BoostAeroSpace community as a customer on AirSupply.
The announcement was made public at the GIFAS Board, early December. DAHER will perform the AirSupply project in 2014 to roll out more than 100 suppliers in 2015 on processes such as collaborative Forecast and Purchase orders.