BoostAeroSpace organised on 16th September the second AirSupply Customer Group in Toulouse.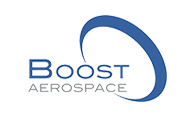 30 AirSupply key users from more than 12 customers gathered for one day at the Radisson Blue to exchange best practices and Network around their AirSupply Community.
AirSupply now links more than 1300 suppliers to their Aerospace Customers to collaborate on the Supply Chain.