Take a look at our new video of AirDesign service !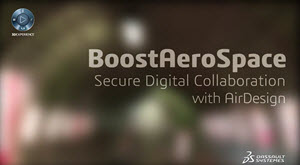 Published on our booth at LE BOURGET 2015 AirShow,
here is our new video presenting the AirDesign service with customers testimonies.

Presentation of the BoostAeroSpace AirDesign service with interview of Matthias NAUMANN, BoostAeroSpace president; Jean SASS, Dassault Aviation CIO; and Mathieu Carlesso, Head of Sogeclair Aerospace Manufacturing Engineering.